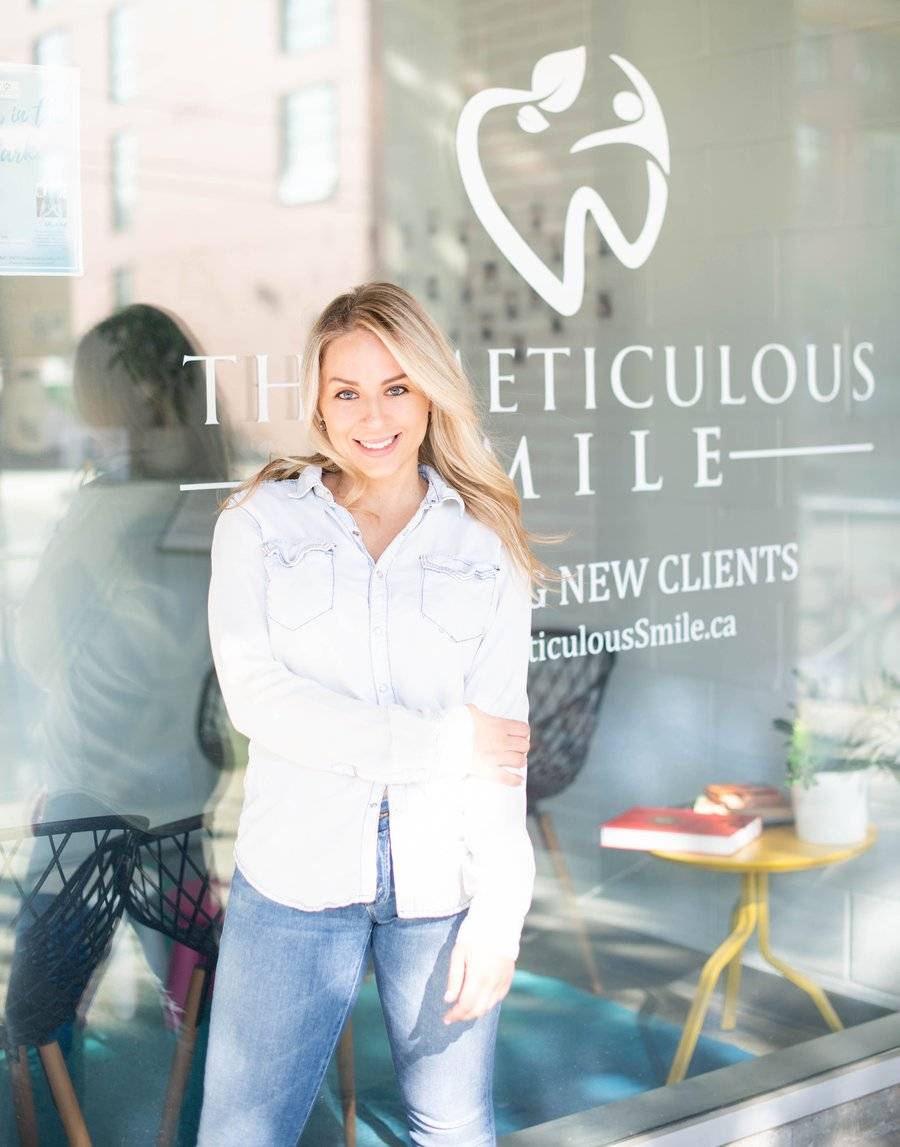 This kit is so good we put our name on it
Dear Smile Enthusiast: My name is Jennifer Cramer. I am a practicing Registered Dental Hygienist and member of the Canadian Dental Hygienist Association of Ontario and the College of Dental Hygienist of Ontario. In 2016, I opened The Meticulous Smile Dental Office in the Leslieville neighbourhood here in Toronto. The Meticulous Smile is among the first dental care practices in Canada owned and operated by a registered dental hygienist, not a dentist. We are proud to be pioneers and committed to delivering exceptional service to our clients at every opportunity.
In these uncertain times, I wanted to be able to offer clients new options to maintain their oral hygiene and good health. After an exhaustive study of the best and latest technologies and methods, my team and I developed the Meticulous Smile Whitening Kit. We are confident you'll enjoy superior results safely and conveniently in your home.
If you are looking for in-person dental service or would like to learn more about our practice, please visit The Meticulous Smile's Toronto office.
Dentist office results.
Stay at home convenience.
Now delivered to your front door
Introducing the only home whitening system guaranteed by dental professionals to lighten, brighten and strengthen your smile in under a week. Start on Monday and with just 10 minutes a day you'll have the smile you want by the weekend.
Our unique duel Blue and Red LED Light system accelerates the whitening process for deep, brilliant and lasting results while preventing any sensitivity or irritation. It's the same technology used in dentist offices, so you always achieve professional results but at a fraction of the cost of a professional treatment.